Wall of Honor for
a New Generation of Heroes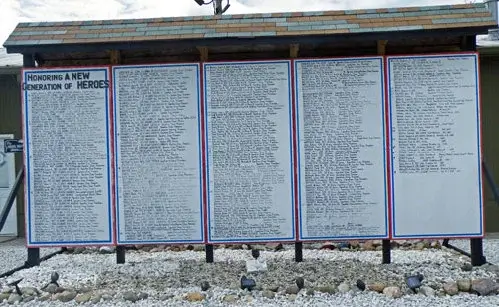 The Howard County Vietnam Veterans Organization (HCVVO) placed a permanent display to show our support and honor a new generation of heroes. The Wall of Honor lists the names and ranks of former and current service members from Howard County, including those who served in Operation Desert Storm, Operation Iraqi Freedom, and Afghanistan. Honorary mentions must have been sworn in and completed basic training to qualify for the Wall of Honor.
Contact Dennis Chapman at (765) 453-5688 or email Vveterans@aol.com attn: Chappy to discuss adding a friend or family member's name to the WOH.
Please gather the following information for Wall of Honor consideration. Also, please mention if the service member gave his/her life during a campaign so HCVVO officials can place a cross before their name:
Name
Hometown
Rank
Branch of Service
Campaign
Awards or Medals
Find us near the junction of State Road 213 and State Road 26, just south of Greentown, Indiana. Or call (765) 628-0297 for more information.
John "Antenna" East – January 3, 2019
Carl "Doc" Winchester – January 6, 2019
Greg Wayman – January 8, 2019
Edward Hayworth – January 22, 2019
Gary Selig  – January 24, 2019
Andy Lee – March 28, 2019
Juan Soliz – May 23, 2019
Robert Belica – June 2, 2019
Britt Small – June 21, 2019
Bill Hunziker –  August 8, 2019
Larry Emm – December 4, 2019
Memorial Garden at Veterans' Park
HCVVO Memorial Garden Bricks
Purchase Memorial Bricks from HCVVO for a deceased veteran of any Armed Forces branch or era, whether killed in action or otherwise. The veteran DOES NOT have to be a Howard County resident.
Bricks are $25 each, including engraving, and are limited to three lines with a maximum of 13 characters/spaces per line. The HCVVO must verify the veteran's service and passing before confirming the order.
Dennis Chapman processes orders for the Veterans Memorial Garden. Mail your Memorial Brick orders along with a check or money order to:
Attn: Chappy
8313 E. 400 S.
Greentown, Indiana 46936
Please include the information and text you wish to have engraved on your brick. You will receive confirmation after the order form and payment are processed.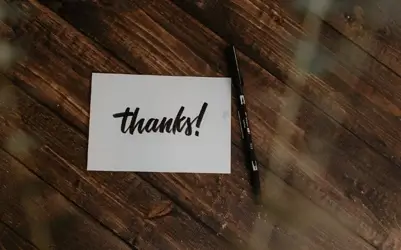 Chappy's CornerGiving ThanksI would like to thank all the volunteers that helped last year. We had...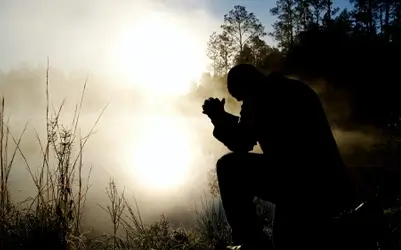 Chappy's CornerBow Your HeadsGod, I thank you for the people who gave so much of their time last...
Available all year for veterans and their families.
Feel free to stop by or Leave a Message.
8313 E. 400 S.
Greentown, IN 46936