Welcome to the Howard County
Vietnam Veterans Organization
We proudly offer a peaceful retreat for veterans and their families to relax, reconnect with nature, and forge lasting bonds with fellow Vietnam veterans. Our facility rests amidst sprawling Indiana farmlands to ensure a warm, welcoming environment fit for outdoor exploration and camaraderie.
Come begin an unforgettable journey of healing and hope.
Established in 1981, the Howard County Vietnam Veterans Organization (HCVVO) hosts the country's oldest Annual Veterans Reunion. Our Healing Fields span 37 acres and are open year-round for the 2,500 nationwide members and their families.
Our organization began as a fundraiser for the Vietnam Veterans Memorial, honoring the 31 men and women from Howard County who lost their lives during the Vietnam conflict. With tremendous local support, the HCVVO helped bring crucial resources to US war veterans in Kokomo and the surrounding areas. 
We honor our country's esteemed servicemembers with practical amenities to help veterans flourish. Share stories of bravery, mentor others, and experience peace of mind with our calming atmosphere and compassionate staff.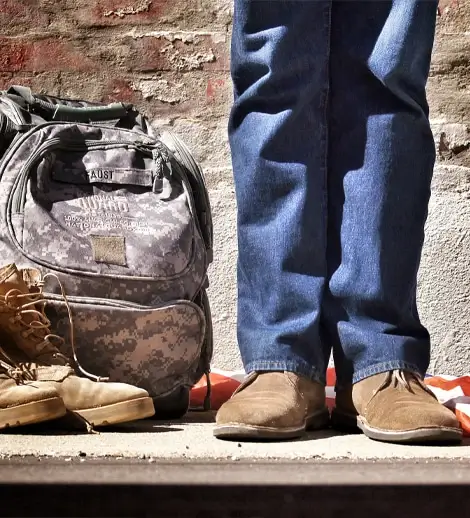 Frequently Asked Questions
We're here to help.
Learn more about our growing organization. Check out the FAQ section or send questions, comments, and concerns to vveterans@aol.com.
Who is eligible to stay at the grounds?
Exclusively reserved for military veterans and their immediate family members. To be eligible for accommodation, the veteran must have served in any branch of the armed forces and provide valid proof of service during the check-in process.
During the reunion, you must be a member of the Howard County Vietnam Veterans and All Veterans Organization.
$10 Night Camping
$15 Event
What facilities are available at the grounds?
Our veterans campground offers a range of amenities to ensure a comfortable stay. Some of the facilities include spacious RV sites, tent camping areas, clean restroom and shower facilities, and a camp store.
Bags of Ice $2
Load of Wood $20
How can I make a reservation at the grounds?
Making a reservation is easy! You can book a spot at our veterans grounds by calling or visiting. We recommend booking in advance to secure your preferred dates, especially during peak seasons.
765-507-9783 Mike Derry
Are pets allowed at the veterans grounds?
Yes, we welcome well-behaved pets at our veterans campground. However, to ensure the safety and comfort of all guests, we request that pets be kept on a leash at all times and under the owner's supervision. Please be mindful of other campers and clean up after your pets.
Available all year for veterans and their families.
Feel free to stop by or Leave a Message.
8313 E. 400 S.
Greentown, IN 46936